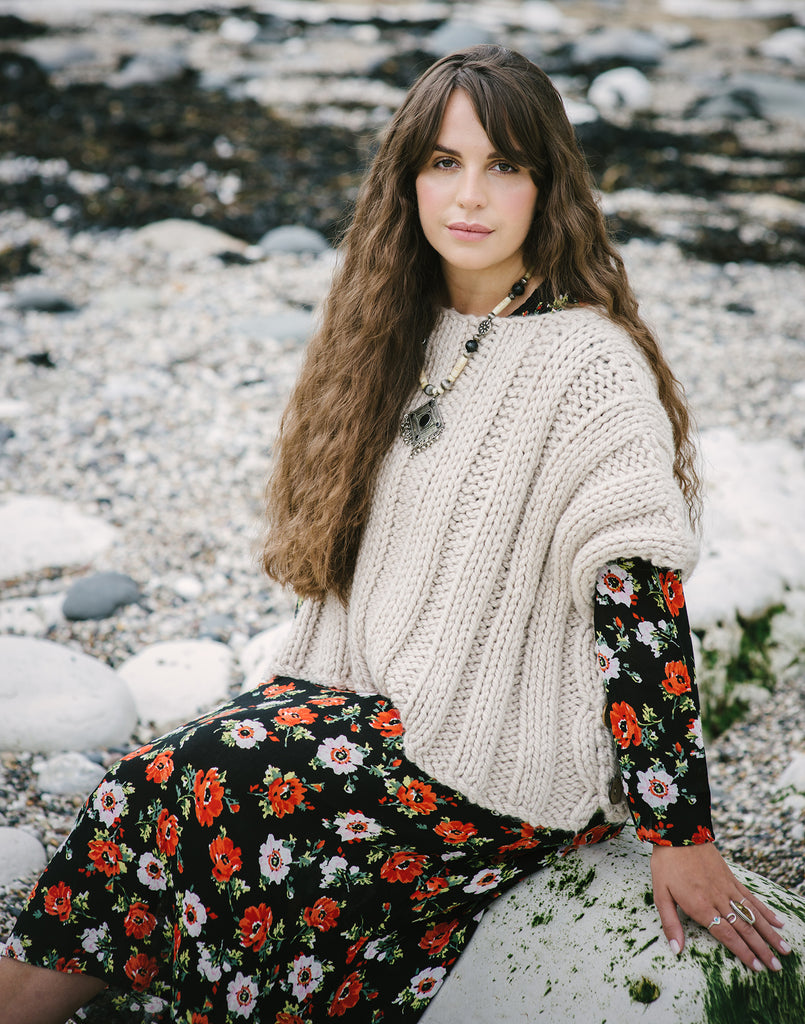 Pipit Ribbed Multi-Way Cape
£105.00
This very easy knit takes 6 balls of Puddle and is lovely to wear as an extra layer during the chilly months.
The kit comes with yarn, project bag, pattern and with or without needles as required.
The addition of buttons down each side makes the cape very versatile enabling you to vary the shape worn.
Needles:  15mm