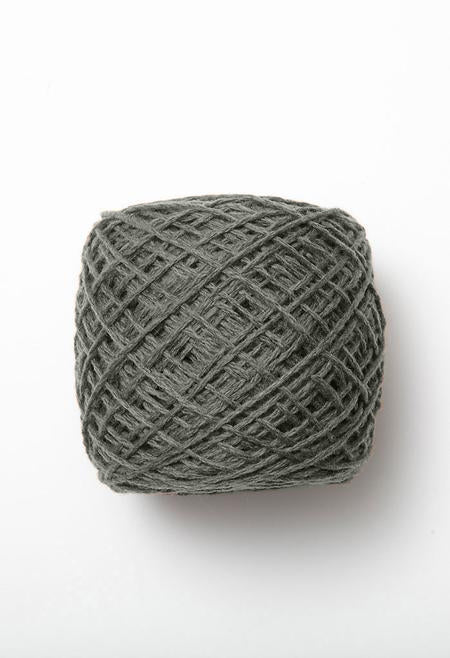 Baby Yak Lace by mYak
$27.00
mYak (my-yak) yarns have a wonderful story behind their production.
Owner Paola lived and worked in Tibet for many years developing long-lasting relationships with nomadic herders in the high pastures of the Tibetan Plateau. Yak fibre is sourced directly from these herders, supporting their community and ancient way of life. Organic with no waste. Responsibility, traceability and sustainability.
The journey begins in Tibet where baby yak down is harvested by hand. According to the colour of the down collected from the undercoats of the baby yaks, three natural shades are obtained: chocolate, desert and oatmeal. These are then dyed to attain mYak's palette of soft colours. Most yaks are of an intense shade and therefore light colours are very rare and precious.
Baby Yak Lace is created in a traditional Italian mill by gently twisting two plies together to create a delicate, lace-weight yarn perfect for shawls and accessories. Used double, it is warm, lustrous, lightweight and breathable making it the perfect fabric to wear throughout the seasons.
No bleaching or decolouring takes place so that the 'natural' base of the yarn will vary from season to season depending on the shade of the down collected. This is the beauty of natural fibres so there may be some variation from season to season.

Warmer than sheep's wool, and as soft as cashmere, this exquisite 100% baby yak is hard-wearing, luxurious and ethically sourced, and even organic!
Fibre Content:
100% Baby Yak
 
Weight:
Lace / 2 ply
 
Meterage/Yardage
380 yards(347 meters)
 
Unit Weight
50 grams (1.76 ounces)
 
Gauge:
32.0 sts = 4 inches/10cm
 
Needle Size
1.25 mm-3.0mm

Hand wash cold, dry flat.
Check out patterns for Baby Yak Lace here