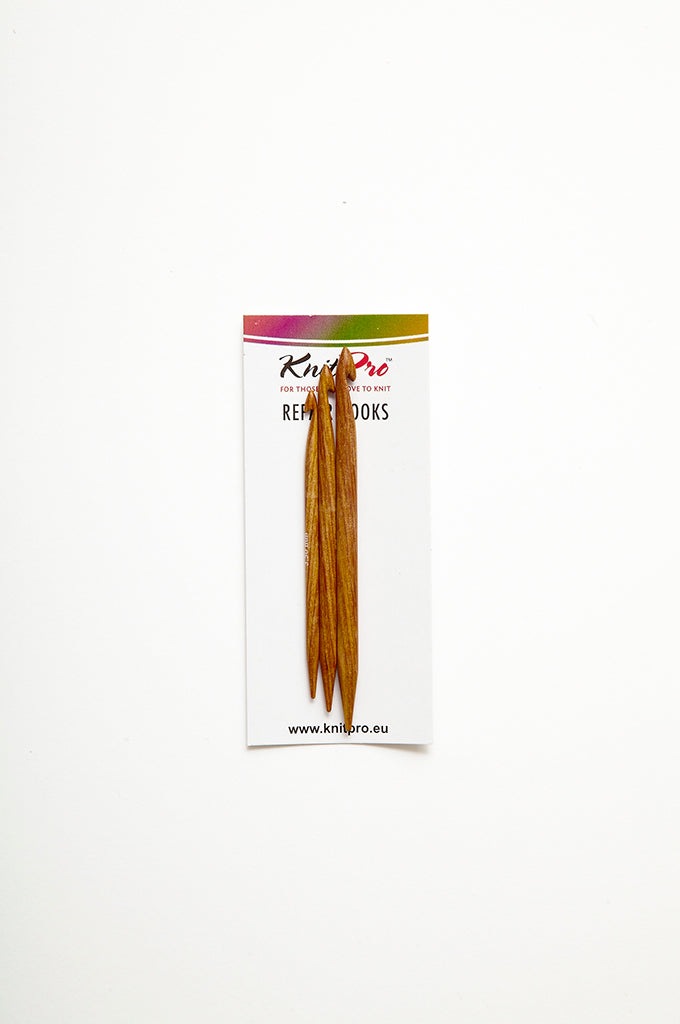 Needles
KnitPro Repair Hooks
£5.25
These repair hooks by KnitPro are perfect to use if a stitch has been accidentally dropped whilst knitting.
Each pack contains 3 hooks in sizes 3.5mm, 4.5mm and 5.5mm, with a hook on one end and a needle on the other.
Approximate lengths: 7.5cm, 9cm and 10cm (3", 3.5" and 4").