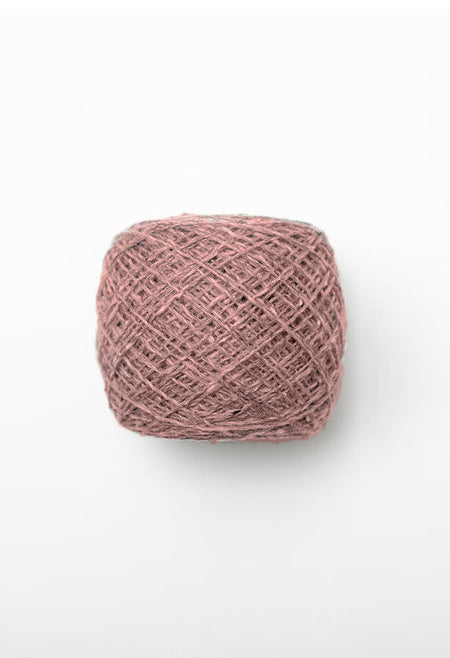 Marie Wallin British Breeds
$8.00
Marie Wallin is a well-known and well-loved British designer. As Head Designer at Rowan yarns, she designed and oversaw the design collections, art direction and styling of most of the photography shoots. Aside from responsibility for the editorial content of the Rowan magazine, she was also heavily involved with the development of new yarn ranges and colour selection each season.
It therefore seems only natural that Marie has gone on to set up her own design business and develop her own collection of yarns. Like many knitters, Marie is passionate about natural fibres and British wool in particular. It is becoming increasingly important to support our own amazing British sheep breeds and our now limited spinning industry and so The Knitter's Yarn is delighted to stock this wonderful yarn.
It took around 2 years to develop the beautiful soft, bouncy 4 ply yarn. British Breeds is made from four different British sheep breeds: Bluefaced Leicester, Exmoor Horn, Wensleydale and Zwartbles which each breed adding its own characteristic to the yarn.
 Bluefaced Leicester adds the beautiful softness, Exmoor Horn adds the softness too but this sheep produces a white fleece therefore adding a 'cleaness' to the blended tops making for more successful dyeing. Wensleydale adds the strength and lustre and Zwartbles adds the bounce or springiness.
To produce the yarn, the Bluefaced Leicester, Exmoor Horn and Wensleydale wool fibres are first blended together and then dyed into various coloured tops. These coloured tops are then blended together using a 'recipe' to create each of the 16 base colours. Each colour base is then blended with the undyed Zwartbles fibre creating the lovely mélange effect. It is worsted spun in Devon by John Arbon  and once the yarn is spun it is sent to Edward Hill's Ltd in Bradford to be steam relaxed and balled into 25g balls. The steam finishing 'opens up' the yarn creating the full, light appearance and handle.
Now available in 20 glorious shades, the colours blend perfectly together or shine as individual colours.
Weight:   25g
Tension: 28sts/29 rows to 10cm/4in over Fair Isle Knitting using 3.25mm needles; Stocking stitch 26sts/34 rows to 10cm/4in using 3mm needles
Approximate length: 85m/93yds
To care for your British Breeds garment or accessory, please hand wash in cold water only, using a mild liquid detergent, suitable for delicate woollens and reshape whilst damp.