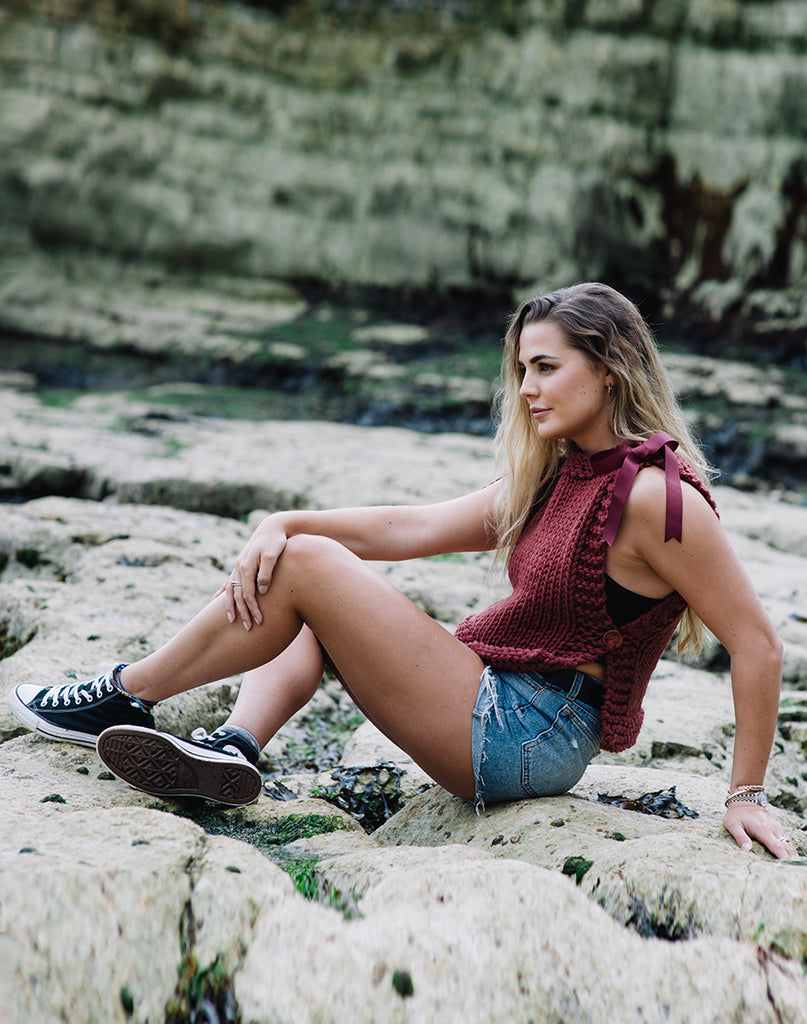 Redshank Tabard Kit
£51.95
This very easy tabard is made up of 2 rectangles of stocking stitch with a garter stitch border. The front is shorter than the back and the two can be joined at the shoulders by ribbon or buttons and by the sides also by either ribbons or buttons to suit. This is a really cosy top to wear over thinner fabrics when the weather starts to cool down.
Designed for Puddle, our 100% British merino yarn which is super-soft and super-chunky you will find this such a stylish and easy knit you may wish to make one in each of our 8 flattering shades.

Our kit comprises yarn, pattern, needles (if required) and a project bag.
Yarn:   3 (4) x 150g balls of Puddle
Needles:   15mm (19 US)
Sizes:   It is the shoulder width that is important for this garment. If extra width is required across the bust, tie the sides with ribbon. Actual widths are:
 43cm/17in (Small 3 balls);   45.5cm/18in (Medium 4 balls)