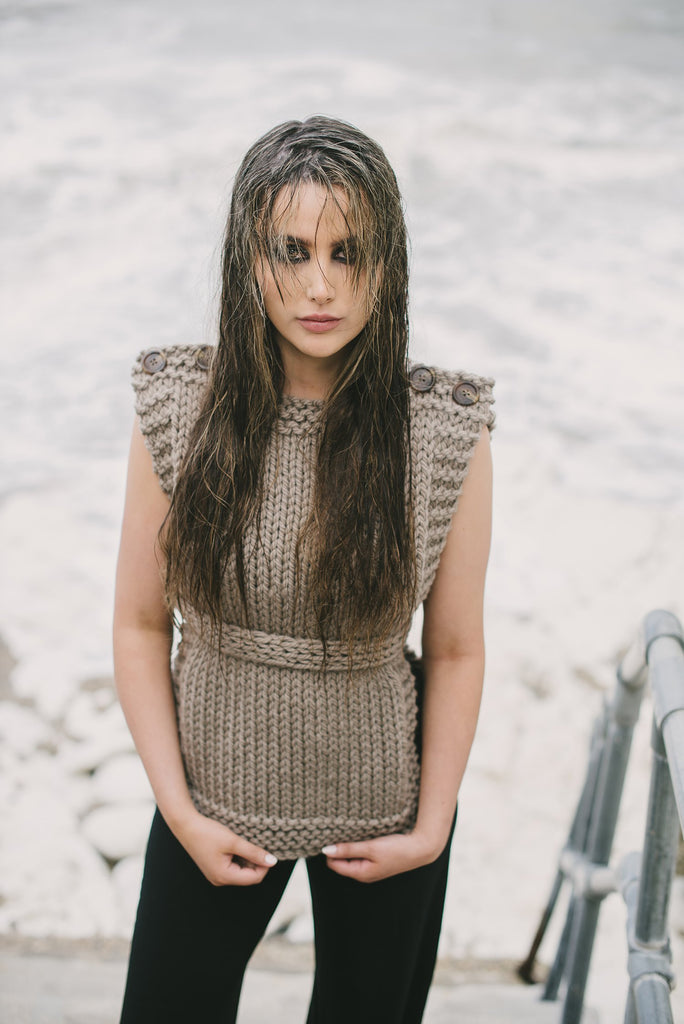 Sandpiper belted tabard kit
£67.00
This very easy tabard is made up of 2 rectangles of stocking stitch with a garter stitch border. It can be joined at the shoulders by ribbon or buttons and by the sides also by either ribbons or buttons to suit. This is a great layering garment to wear over thinner fabrics when the weather starts to cool down.
The kit comprises yarn, pattern, needles (if required) and a project bag.
Size:   It is the width across the shoulders that is the important measurement as it is meant to be worn as a tabard.
Actual width:   43cm/17in ( 4 balls);   45.5cm/18in (5 balls)
Yarn:   150g Puddle
Needles:   15mm (19 US)